Equity, Diversity & Inclusion
Armbrae's commitment to Equity and Inclusion is rooted in the need to ensure that every child is known, heard, and valued. Belongingness is a hallmark of the Armbrae experience, and our Be Kind | Work Hard philosophy underpins everything we do.
Partnering with us to help shape our inclusion strategy are Augy Jones (Empathize Others Consulting) and Ann Divine (Ashanti Leadership and PDS Inc)
Augy Jones
Augy is the founder of Empathize Others Consulting Services. He is a proud product of the Nova Scotian school system. After graduating from Queen Elizabeth High School in Halifax, he went on to St. Francis Xavier University where he received three degrees, played/coached varsity basketball, taught in The School of Education and was the Manager of Student Experience over a 35-year time span. Augy also had a 20+ year teaching career in high school English Language Arts in the Halifax area and in the Caribbean. He has been immersed in equity and inclusion conversations from an early age as the son of civil rights activists Rocky and Joan Jones. Recently he has been involved with curriculum development and Inclusive Education implementation at the NS Department of Education. Empathize Others Consulting Services offers Augy a way to connect with people who believe that relationship-building and reconciliation are the way forward towards a just society for all citizens...aka the value of embracing human difference.
Augy works with Armbrae students and teachers and his focus is two-fold: firstly, on school culture, especially as it pertains to embracing diversity in all of its forms.  In addition, Augy supports teachers and students in developing curriculum that focuses on social literacy and wellness.
Ann Devine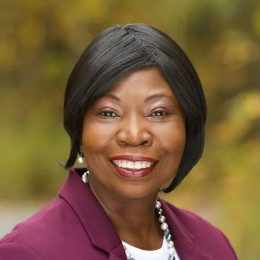 Ann is the CEO of Ashanti Leadership & PDS, and she has a proven career history in change management, leadership development and strategic thinking. She has considerable experience in executive and management roles in Canada and the UK. Since 2014, Ashanti Leadership & PDS has offered advisory services to all levels in government, businesses, academic institutions, non-profits, community groups and individuals.
Ann's work focuses on facilitating critical conversations, sharing stories, raising awareness and recognizing the diverse voices in the workplaces today. In doing so, absent voices are amplified and brought to the decision-making table. Organizations are challenged and encouraged rethink the value each employee brings.
Toward that end, Ann's primary focus at Armbrae is on inclusive leadership. The Board of Governors and the School Executive Team are engaged with Ann on education/leadership topics such as:  DE+I foundations, Unconscious Bias, Belonging at Work, Indigenous Insights, and LGBTQ2S+ inclusivity.
---
Contact Armbrae Academy or call us directly at 902-830-1418